For Physicians
Our Web site has two points of interest for referring physicians to San Jose Neurospine.
Overview of San Jose Neurospine and how it can be a resource for you and your patients. This includes information on all our physicians and how to refer a patient to any of our physicians.
E-consult. E-Consult for Referring Physicians back and neck problems. As the expert source for information about all types of back and neck pain treatment, San Jose Neurospine provides a free service to referring physicians only. We are able to answer physician questions via e-mail through our INTRANET site.
The purpose of our e-consult service
If you have a patient with a complex back or neck problem who requires surgery or may need a consult for a complex spine problem, you can now access the expertise of San Jose Neurospine for the benefit of your patient. Click on the e-consult link to send us an e-mail inquiry about a patient.
Free resource for your patients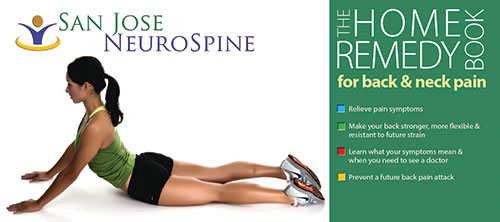 San Jose Neurospine has a 36-page Home Remedy Book on back and neck pain that has helped more than 500,000 people across the United States over the past 15 years. Simply complete the form below and we will send 20 copies for your patients for free.
Physician Home Remedy Book Request
Fill out this form to receive 20 Home Remedy Books for your patients.
Contact Us
Back to Life Journal

Access our digital copy of the Back to Life Journal, a national resource for information on back and neck pain. Simply provide your email for your copy!
Claim your copy
Free MRI Review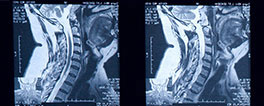 Click below to find out more about this convenient service.
Read More
Home Remedy Book
Have back or neck pain? Learn what causes symptoms and the home remedies that relieve pain. San Jose Neurospine mails out Home Remedy Books to residents throughout the Silicon Valley.
Read More