Home Remedy Book
San Jose Neurospine understands that the best healthcare is achieved with an educated healthcare consumer. Especially with back and neck pain, prevention of recurrence is essential to free oneself from ongoing attacks of pain symptoms.
Our spine Internet site acts as on-line spine encyclopedia. In addition, as a free community service, San Jose Neurospine mails out Home Remedy Books on a limited basis to residents in Northern California. If you live in Daly City, San Mateo, Palo Alto, Campbell, Los Gatos, Morgan Hill, Milipitas, Union City, Hayward, San Francisco, Oakland, Berkeley, Walnut Creek, Sunnyvale, Pleasanton, Monterey, Salinas, Santa Cruz or surrounding cities in this area and would like a copy, complete the form and we'll mail one to you over the next two weeks.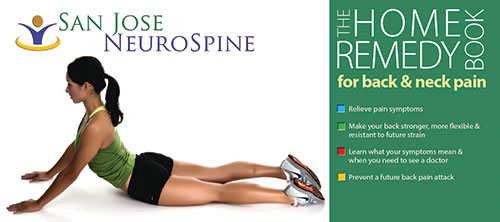 Home Remedy Book Request
Fill out this form to receive a free home remedy book.
Contact Us
Back to Life Journal

Access our digital copy of the Back to Life Journal, a national resource for information on back and neck pain. Simply provide your email for your copy!
Claim your copy
Free MRI Review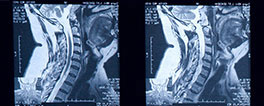 Click below to find out more about this convenient service.
Read More
Home Remedy Book
Have back or neck pain? Learn what causes symptoms and the home remedies that relieve pain. San Jose Neurospine mails out Home Remedy Books to residents throughout the Silicon Valley.
Read More