International & Out of town patients

Arranging for the most highly skilled Neurosurgeon to care for you may not be geographically convenient. The selection of your surgeon has to be done very carefully, as the first surgical treatment you receive may very well determine your future quality of life. While traveling to receive the very best care has its challenges, it may be one of the wisest choices that you will ever make in your life. Remember that your health is your most important asset, therefore it is in your best interest to choose the most competent surgeon to work on your case.
Here at San Jose Neurospine, as a result of our international reputation, we treat patients from all over the world. Our practice is conveniently located close to both San Francisco International airport and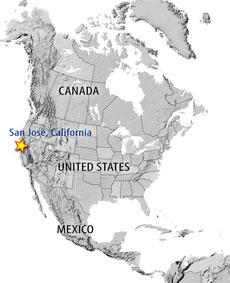 San Jose International airport. The San Francisco bay area has some of the nation's finest hotels. If required our staff can help arrange hotel accommodation as well as airport pickup. We also provide translation services to patients who speak little to no English.
Our "Virtual Consultation" program enables us to assess your clinical problem weeks before your visit. All you have to do is send in our imaging (CT, MRI and X-Ray) studies and reports as well as provide a brief medical history. We will then carefully review this information and contact you with our recommendations. For many of our out of town patients, the preoperative clearance evaluation is performed by a primary care physician in their home city. Our clinic will provide you with the details of all the required information and the necessary preoperative tests.